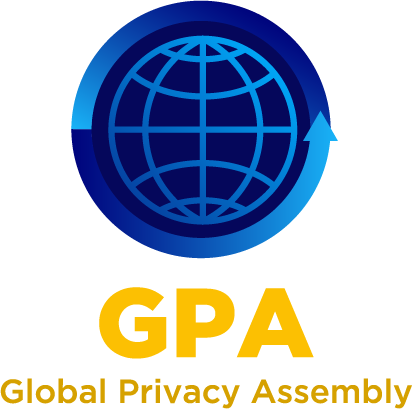 Today the International Conference of Data Protection and Privacy Commissioners has launched a new logo and a new name: Global Privacy Assembly (GPA).
Building on our 40-year history, the new logo and name represent the evolution of the conference and the current work to modernise it, including a new policy strategy which sets out a clear vision for the organisation.
Elizabeth Denham, GPA Chair and UK Information Commissioner, said: "Our new name feels hugely significant. Data protection and privacy is now too great an issue for this community to only have a role once a year. That's why we took a step forward at last month's conference in Tirana, when we agreed a set of strategic priorities that strengthen the group's position as an effective and influential international forum. The new name reflects a group that supports one another year round, sharing knowledge and building stronger cooperation."
Our colleagues from the Instituto Nacional de Transparencia, Acceso a la Información y Protección de Datos Personales (INAI), México undertook the challenge to design options for our new logo and name, with the membership having the final say by voting for their preferred option. INAI is also hosting the next Global Privacy Assembly conference in Mexico City in October 2020.
Francisco Javier Acuña Llamas, President Commissioner of the Instituto Nacional de Transparencia, Acceso a la Información y Protección de Datos Personales (INAI), México, said: "Thanks to the collaboration of our colleagues, we created a logo which represents the organisation's main attributes: international cooperation, knowledge sharing, independence and leadership.
"These four concepts emerged from a consultation with the membership, and they were used as guiding concepts for the design of the logo and were translated into organic and iconic forms, in complementary and harmonious colours.
"The implementation of elements that point towards progress, such as the arrow, indicates the leadership of the representatives of each country, and the circular forms aspires to reflect the exchange of knowledge and the capacity for cooperation among the international authorities involved.
"For the name of the Conference, it was sought to recall, in an easy and short way, the nature of the Conference itself, but not with less strength. And with the intention of expressing modernity and balance together with the other elements of the logo, Global Privacy Assembly (GPA) was created."
Over the next few weeks, the Assembly's visual identity will start to align around its new direction. You'll see changes on the website, social media and on stationery. It's an evolution of our 40-year-old history. It's a Global Privacy Assembly of data protection and privacy commissioners.