Entries submitted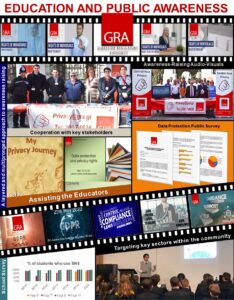 A1 – Entry by: Gibraltar Regulatory Authority [shortlisted]
Description of the initiative:
A layered and multipronged approach to awareness raising
The GRA runs a "Control Your Privacy" campaign ("CYPC") to raise awareness about data protection law and privacy, adopting a layered approach to target various key target sectors:
Children: annual presentations and survey by the GRA conducted in schools as well as educational resources for teachers.
General public/parents: press releases, videos, social media campaign, "day in town" and public survey.
Why the initiative deserves to be recognised by an award?
Key to the initiative is the holistic, multi layered and multipronged approach, combining traditional and modern outreach methods, to target key sectors within the community.
Two "key target sectors" are identified in our campaign – children and adults, with different awareness raising methods used for each.
Students
All students in several age groups are given presentations on data protection and privacy, meaning

that all students in Gibraltar, will throughout their school experience be taught about privacy and data protection

. The ability to undertake this feat is facilitated by the size of the jurisdiction, but it is still significant, especially as the resources of the GRA are also "small" in comparison to those of other authorities.
The task is

profound given the direct and practical engagement with students

, and one which requires careful cooperation and coordination with the schools and the Gibraltar government's Department Of Education.

Annual student survey

to learn about student behaviour and promote engagement.
Adults
The approach towards adults varies given that there is no setting that obliges parents to learn about data protection and privacy. As a result, a combination of methods are used to capture the interest of as many adults as possible.

Traditional methods

such as a day in town and press releases are used to target those less active online. The day in town also provides a qualitative engagement and symbolic connection with the community.

Social media and creative content

e.g., videos, to capture the attention of social media users.

Cooperation

with stakeholders to promote a collective voice and action.
A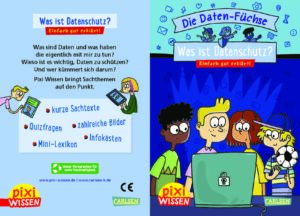 2 – Entry by: The Federal Commissioner for Data Protection and Freedom of Information (BfDI), Germany
Description of the initiative:
The BfDI is developing two children's books in order to inform in a child-friendly way children and parents about a variety of topics on data protection. These books are the picture book "This is private!" for children of kindergarten age and the information book "What is data protection?" for pupils from about 6 to 11 years old. Both books are produced with a circulation of 120,000 copies and distributed free of charge.
Why the initiative deserves to be recognised by an award?
The project succeeds in sharpening public awareness for data protection in a playfully amusing way with a high level of practical relevance and in fact addresses a wide target group from kindergarten children to grandparents.
Previous recommendations and consultations on data protection relevant topics are usually aimed at school-children since the Internet and digital media are increasingly used from this age on. However, the BfDI believes that it is essential to also put younger children in contact with these topics, because an early on playful familiarisation provides children with better tools to handle future challenges in the field of data protection.
Furthermore, as they are read by adults to their children or as they can be discussed in kindergarden or school, the books even reach an audience beyond the actual target group of children and therefore provide information on data protection for all age groups.
As the children depicted in both books are identical, readers can grow along with the protagonists and develop a higher bond through a recognition effect. The topics conveyed in the books are thus followed over a long period of time, without giving readers the negative feeling that they "actively have to learn".
A3 – Entry by: Turkish Personal Data Protection Authority
Description of the initiative:
Caricature, essay and slogan competitions have been held within the scope of the Personal Data Protection at Digital World activities. High school students participated in caricature and slogan competitions. Master or P.h.D. students participated in essay competition. The prize ceremony was organised on-line due to the Covid-19 Pandemia situation. These competitions attracted considerable attention of students and contributed to the public-awareness activities on personal data protection field.
Why the initiative deserves to be recognised by an award?
These competitions attracted considerable attention of students and contributed to the public-awareness activities on the data protection field. These competitions have big impact on understanding of the importance of data protection issue among people ranging from high school students to P.h.D. students.
A4 – Entry by: Personal Data Protection Office in Poland (UODO) [shortlisted]
Description of the initiative:
A set of educational materials like webinars and advices for people were developed since March 2020. It was necessary to equip teachers and workers who worked from home, with the necessary knowledge of how to deal with data protection while working remotely or during online lessons. Therefore, to reach this goal some educational material were created in order to suit the peoples' need in that difficult times of pandemic.
Why the initiative deserves to be recognised by an award?
Providing people with the necessary knowledge on the protection of personal data in the difficult times of the pandemic was a priority of the Personal Data Protection Office. Therefore, it was necessary to create educational aids that would meet the requirements of difficult remote work or learning.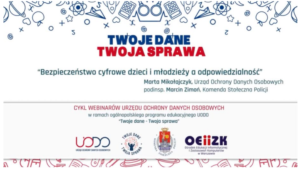 A5 – Entry: Personal Data Protection Office in Poland (UODO)
Description of the initiative:
Webinars – GDPR in the school bench – a series of webinars for teachers
GDPR in the school bench webinars were conducted as part of the nationwide educational program of the Personal Data Protection Office for schools "Your data – your concern", presenting the issues of personal data protection in the context of schools' work
Why the initiative deserves to be recognised by an award?
The initiative is worth recognition because of its dedication to the specific group of participants. Webinars for schools have been prepared to meet the current needs of teachers and data protection officer at schools, related to the protection of personal data. What is more, not only are the webinars directed to teachers but also to the whole school environment (parents and students).
A6 – Entry by: Office of the Privacy Commissioner of Canada
Description of the Initiative:
The OPC's Contributions Program funds independent privacy research and public education initiatives. Funded projects generate innovative ideas, approaches, and knowledge about privacy, which organizations can use to better safeguard personal information and Canadians can use to better protect their privacy.
In 2020, the Program funded – among other projects – several "design jams" centred on the online consent challenge. In 2021, it focussed its funding on projects dealing with artificial intelligence. And in 2021-22, the Program will be funding projects on protecting privacy in an increasingly digitalized world.
Why the initiative deserves to be recognised by an award?
In addition to funding projects on the themes noted above, the Program has funded projects dealing with a vast array of other, cutting-edge privacy issues since 2020, and indeed since the Program's inception nearly 20 years ago. The Program's positive impact on privacy is undeniable. Which is why we believe the Contributions Program is one of the jewels in the OPC's crown.
Leading academics have for years benefited from funding made available through the Program to finance their innovative research. Civil society groups have benefited from funding provided by the Program to help vulnerable populations such and youth, women in abusive relationships, the elderly, Aboriginal peoples and the physically challenged protect their personal data and better become aware of their privacy rights. Seed funding made available by the Program has helped establish or promote internationally recognized research initiatives that deal with privacy, such as the Surveillance Studies Centre at Queen's University and the University of Ottawa's CIPPIC. The Program has helped launch or buttress the careers of leading academics working in the field of privacy such as David Lyon, Céline Castets-Renard, Colin Bennett, Jocelyn MaClure and Marty Abrams, to name a few.
For years, the OPC Contributions Program has played a significant role in advancing the cause of privacy, in Canada and even abroad. Because of this, we believe this initiative deserves to be recognised by an award.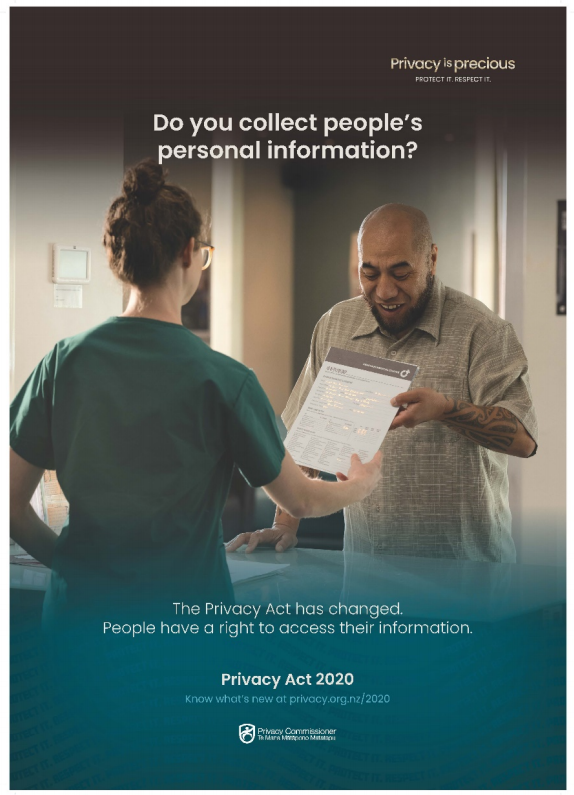 A7 – Entry by: Office of the Privacy Commissioner, New Zealand
Description of the initiative:
Privacy is Precious is a public information campaign created and delivered to promote the Privacy Act 2020 – a national law change that took effect on 1 December 2020.
The campaign's overarching aim was to raise awareness in the New Zealand public and domestic economy of how the Privacy Act was changing and what these changes meant for organisations and businesses as well as the privacy rights of individuals.
Why the initiative deserves to be recognised by an award?
The Privacy is Precious campaign was the first time that privacy was the subject of a national public information campaign in New Zealand being broadcast on primetime television.
The national public awareness campaign took place over a six-week period straddling the date of the law change taking effect (1 December 2020). Overall, the campaign achieved a combined reach of 67 percent of all people aged 25-64 or 1.6 million people (out of a
population of 5 million).
The creative basis of the campaign was a 30 second TV commercial. Broadcast television achieved a reach of 38 percent or nearly 900,000 people aged 18-54.
A8 – Entry by: Office of the Australian Information Commissioner

Description of the initiative:
The Office of the Australian Information Commissioner (OAIC) produced a suite of COVID19 guidance materials to educate Australian government agencies, organisations and individuals about personal information handling practices during the pandemic.
Why the initiative deserves to be recognised by an award?
The OAIC worked collaboratively with a range of stakeholder to produce this suite of guidance materials, including Commonwealth government agencies and Australia's National COVID-19 Privacy Team (consisting of OAIC staff and state and territory privacy regulators). The OAIC also consulted with industry and privacy professionals who provided feedback to inform the development of the guidance.
The OAIC's guidance generated significant interest on the OAIC's webpage and social media channels. For example, the Coronavirus (COVID-19): Understanding your privacy obligations to your staff received over 50,300 views at the start of the pandemic. The OAIC's Guidance for businesses collecting personal information for contact tracing received over 24,000 views and the OAICs more recently developed COVID-19 Vaccinations: Understanding your privacy obligations to your staff has received close to 7,000 views to date.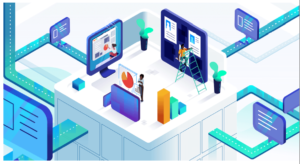 A9 – Entry by: Office of the Australian Information Commissioner

Description of the initiative:
Privacy in Practice is an e-learning program developed by the Office of the Australian Information Commissioner to support Australian Government agencies to understand and meet their privacy obligations to the community. The course is recommended as an introduction to privacy for all staff working across the Australian public service. It highlights their obligations to the community to protect and respect privacy when handling personal information on behalf of the government.
Why the initiative deserves to be recognised by an award?
The program serves employees at almost 180 Australian Government entities and companies covered by the Australian Privacy Act 1988.
The course content is designed to convey privacy requirements in a practical way, so that agency staff undertaking the training can easily understand why privacy is important, and how these requirements can be implemented in their day-to-day work. 3
Interactive activities were custom designed by the OAIC with learning design principles in mind, to effectively embed learning in relation to the specific content at each step of the program.
Feedback from users has been overwhelmingly positive, highlighting the clarity and conciseness of the content and examples, and the engaging and interactive nature of the course.
Almost 15,500 users have accessed the e-learning course and almost 9,000 have completed the program since the OAIC launched the program for Privacy Awareness Week 2020.
The elearning package has been requested by several agencies to provide within their own employee e-learning platforms.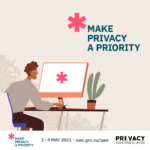 A10 – Entry by: Office of the Australian information Commissioner
Description of the initiative:
The Office of the Australian Information Commissioner (OAIC) leads a national campaign for Privacy Awareness Week each year. PAW 2021 ran from 3 to 9 May, promoting the theme Make privacy a priority, and set a new benchmark for industry and government support and community reach. We used #PAW2021 to launch new resources to support the protection of personal information at work, at home, by parents and carers, and after a data breach.
Why the initiative deserves to be recognised by an award?
The OAIC's campaign for Privacy Awareness Week 2021 set new benchmarks for industry and government support and community reach. Key metrics demonstrating the success of the OAIC's national #PAW2021 campaign include:
A record 629 supporters from the corporate, government and not-for-profit sectors, up 15% from 2020
Almost 1700 downloads of the OAIC's comprehensive supporter toolkit featuring web banners and social media tiles, copy for internal and external channels, and other assets, up 80% compared to 2020
Open rates of 57–74% for our 7 supporter newsletters, tracking well above the average 25- 43% for government e-newsletters
Combined impressions of over 600,000 through OAIC-owned social media channels, up more than 200% on 2020
More than 24,000 visits to the OAIC campaign website up 87% on 2020.
A record 12 stakeholder events, including over 400 registrations for the OAIC pre-recorded campaign launch Making privacy a priority in a decade of data, featuring Australian Information and Commissioner and Privacy Commissioner Angelene Falk and UK Information Commissioner Elizabeth Denham.
Feedback from supporters was overwhelming positive with the campaign website, resources and content, and events all acknowledged for their role in helping organisations to raise privacy awareness with their staff and external stakeholders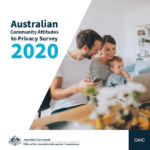 A11 – Entry by: Office of the Australian information Commissioner
Description of the initiative:
The Australian Community Attitudes to Privacy Survey 2020 provides a comprehensive overview of beliefs and concerns about the protection of personal information. Commissioned by the Office of the Australian Information Commissioner, the research tested views on data practices, privacy reform, children's privacy, artificial intelligence and COVID-19, among other topics. It found privacy is a major concern for 70% of Australians while 87% want more control and choice over the collection and use of personal information.
Why the initiative deserves to be recognised by an award?
ACAPS provides important longitudinal information on Australians' attitudes towards key privacy issues, their experiences with and perspectives on misuse of personal data, as well as actions taken to protect their privacy.3
Its detailed insights provide rich evidence for regulators, policy makers, practitioners and organisations entrusted with personal information to help them meet the expectations of the community.
It contributes to the global body of research on changing privacy attitudes and concerns, particularly during the COVID-19 pandemic, when trust in personal information handling has been critical to the rapid development and adoption of measures to contain the virus.
The research also provides clear signals for businesses about how to build consumer trust and confidence in their privacy and data handling practices.
As a key input to the current review of Australia's privacy framework, ACAPS 2020 is driving detailed consideration of privacy attitudes and issues to help ensure we have the right type of regulation in place for the future, with laws and practices that enable innovation and economic growth, reduce regulatory friction, and uphold privacy rights.
The report's publication was supported by an integrated communications strategy which has generated multiple media mentions and received industry praise for its content and distribution.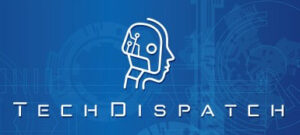 A12 – Entry by: European Data Protection Supervisor [shortlisted]
Description of the initiative:
The European Data Protection Supervisor (EDPS) regularly publishes TechDispatch reports that aim to explain emerging developments in technology. The TechDispatch reports are part of the wider EDPS activities on technology monitoring.
Each TechDispatch provides factual descriptions of a new technology, preliminarily assesses possible impacts on privacy and the protection of personal data, as we understand them now, and provides links to further recommended reading.
Why the initiative deserves to be recognised by an award?
One of the roles of the EDPS is to promote awareness and advise in particular on the principles of data protection by design and data protection by default. This is especially the case for developments in the information and technology sector. The increasing speed of digital transformation makes it harder to keep up with new developments in information technology.
The aim of the TechDispatch is to keep a wider public informed and raise awareness on the potential data protection issues surrounding new technologies. The Tech Dispatch serves as an awareness raising initiative directed at a broad public. The trend in the last decades has been to adopt new technologies that could have some utility or business value, without giving too much consideration to the implications of adopting those 3 technologies. The average citizen is often lured by the latest gadget or app, advertised as the solution to all problems at little or no cost. It is for that reason that we need, more than ever, to raise public awareness to foster the debate on the technology we use and to establish informed decision making. Our TechDispatch aims at being one of the elements in that awareness raising effort.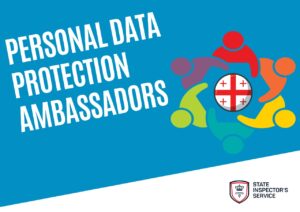 A13- Entry by: The State Inspector's Service of Georgia

Description of the initiative:
Next generation can lead to real changes – if we let them.
Therefore, as low public awareness on data protection remains a challenge in Georgia, the State Inspector's Service addressed it with the engagement of youth and introduced an innovative project – Personal Data Protection Ambassadors.
The project aims to enhance public awareness and simultaneously promote youth development. Enthusiast students from different regions of Georgia were selected as the Ambassadors, whose daily commitment is to raise people's awareness throughout the country.
Why the initiative deserves to be recognised by an award?
This initiative deserves to be recognized by an award, as it simultaneously leads to several important outcomes: the project stimulates youth involvement, their development, while at the same time it promotes awareness raising and accessibility of the information for citizens throughout the country.
Also, answer to this question could be given more accurately by the young Ambassadors involved in this project:
"I think this project offers the best opportunity to improve not only data protection standards but also to encourage personal development and realization".
"… I would also distinguish youth involvement part in this project, as they see the clear image of the problem and look for best solutions. In this case the role of the State Inspector's Service is significant as well, as it gave us an opportunity to get knowledge, analyze problems and offer solutions. This greatly encourages information campaigns on lawful processing of personal data".
"I realized from an early age that protection of human rights was important field for me. The status of Personal Data Protection Ambassador gives me the feeling that I am close to achieving my goals. In every place and situation, when I encounter mistreat of personal data, I start to step up and enthusiastically explain the results of such activities…"
"… Under this project, young people, including myself, were united with a single aim – to inform the public on data protection issues and mechanisms for privacy protection".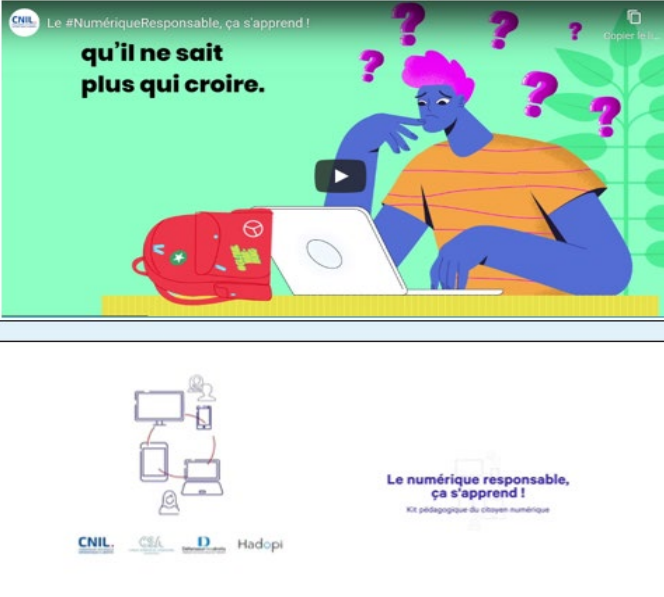 A14 – Entry by: CNIL, France
Description of the initiative:
An original initiative carried out in cooperation between the CNIL and three other French regulatory authorities, namely the CSA, the Défenseur des droits (Ombudsman) and the Hadopi: they have combined their educational resources to create a "Digital citizen education kit" to help parents and teachers raise awareness among young people on main digital issues.
The kit has been available on the websites of each respective authority since January 2021.
Why the initiative deserves to be recognised by an award?
This initiative can be considered as possibly remarkable for its innovative approach where for the first time four independent regulatory authorities have developed in close cooperation an extensive kit for parents and teachers.
Supporting young people in their digital use is obviously considered as an absolute priority today.
Conducting such a partnership in an unprecedented approach is worth mentioning due to its cross-cutting areas, collective dynamics by responding to concrete cases of use with a set of educational resources immediately available and concrete advice.
CNIL, as one of the stakeholders involved in this initiative, has been working since 2014 (as leader of the Educnum Collective of actors) to make digital literacy declared an "Important national cause". It is thus sending a strong message to encourage decision-makers to engage in large-scale public policies in this priority field.
This cooperation approach is replicable for :
– pooling resources developed by public bodies (not private business);
– sorting out information media to reach its targets,
– homogeneity of messages,
– minimal budgetary cost (graphic designers and videos);
– use of in-house expertise ;
– high-level impetus of the Presidents ;
The multiplier effect of communication networks, campaigns, events, speeches, education libraries.

A15 – Entry by: CNIL, France
Description of the initiative:
Les Incollables® 2020 interactive quiz "Keep you private life a secret!" designed by CNIL in English aims to raise young people awareness of the protection of their privacy and test their knowledge in a fun way by level of difficulty. This Incoweb Q & A quiz lends itself to a real online competition where parents and teachers can also play online with children and teenagers and learn how to better control their data.
Why the initiative deserves to be recognised by an award?
Les Incollables® is designed to meet one of CNIL's mission to promote digital education as a way of tackling serious issues in a funny and playful manner for kids and teenagers.
Parents and teachers can also make excellent use of it inside or outside the educational settings.
In the online version of the 2020 edition of Les Incollables®, both young and adult players can learn about good practices to become digital citizens on social networks, in mitigating risks for children in the digital environment, whom to contact in case of cyber harassment, infringement of children's rights to privacy or illegal processing of their data.
The CNIL resorted to PLAY BAC editor as a qualified agency having developed tailor-made publications, games, posters, and quizzesfor teenagers so as to produce a unique tailor-made series of questions in Privacy.
Q & A have already proved successful in the tone and style to communicate with kids.
Other children and educators worldwide can use the quiz.
Based on the generic Incollables® which is a famous gamified series of educational Q&A quiz developed aimed at children, youth in math, geography or history being plugged into primary and secondary school programs and parents, which has grown into an extensive worldwide collection.
A16 – Entry by: Berlin Commissioner for Data Protection and the Freedom of Information, Germany
Description of the initiative:
In light of the corona pandemic and the immediate necessity to use digital tools for communication in the context of education, business and public administration, the Berlin Commissioner for Data Protection and the Freedom of Information has published in July 2020 a review of several video conferencing services of various providers in which she has examined their compliance with data protection laws to make it easier for controllers to check the lawfullness of using them.
Why the initiative deserves to be recognised by an award?
The initiative of the Berlin Commissioner for Data Protection and the Freedom of Information (BlnBDI) deserves to be recognised by an award, because it has contributed to the raise of awareness for the lawful use of video conferencing systems and in this way to the right of privacy – an often neglected aspect when using digital tools for communication in the context of education, business and public administration. Furthermore, checking whether a service can be used in compliance with data protection laws is time-consuming and pushes many controllers to their limits, so the review of the BlnBDI offered them useful practical assistance in this regard. Last but not least, the initiative of the BlnBDI also encouraged numerous providers to rectify issues with their services