The Global Privacy Assembly's COVID-19 Taskforce is hosting its 2nd webinar for the GPA membership on Enablers and Protectors: The Role of DPAs Confronting COVID-19 – Contact Tracing and the Recovery Response on Thursday 23 July 2020, 11:00-12:30 (UK Time). 
This is the second webinar in the Taskforce Webinar Series that seeks to address some of the critical issues currently facing the data protection and privacy community, thereby enabling capacity building for the GPA membership community.
The Webinar will adopt a thematic approach to the discussion, addressing two themes: the role of DPAs in ensuring a Privacy by Design approach is taken to developing contact tracing and other digital solutions in addressing the pandemic; and, the role of DPAs as enablers and protectors, to ensure privacy is considered in the practical responses to recovery.
GPA members and observers can sign-up to the webinar by contacting the GPA Secretariat at secretariat@globalprivacyassembly.org
Speakers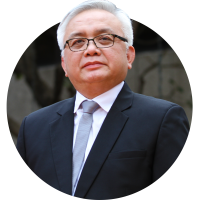 Raymund Enriquez Liboro, Privacy Commissioner and Chairman, Philippines National Privacy Commission, and Chair of the GPA COVID-19 Taskforce
Raymund was appointed the Philippines first Privacy Commissioner and Chairman at the Philippines National Privacy Commission (NPC) in March 2017. A seasoned ICT convergence, communications and public administration professional, he previously served as the former Assistant Secretary of the Department of Science and Technology for Climate Change Adaptation and Disaster Risk Reduction and was concurrently the OIC director of the Science and Technology Information Institute, the country's leading Science and Technology Institute.
Prior to joining government in 2010, he was involved in spearheading award-winning government IT and media platforms, most notable of which was the DOST's Project Noah (Nationwide Operational Assessment of Hazards), cited by the United Nations Program Office on Governance (UNPOG) as one of the most advanced e-governance tools in disaster prevention.
Raymund is an alumnus of the University of the Philippines – School of Economics.
Raymund was elected to the GPA Executive Committee at the 40th annual conference in October 2018, and is Chair of the GPA COVID-19 Taskforce.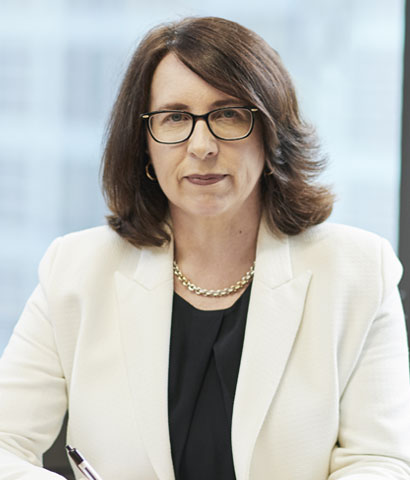 Moderator: Angelene Falk, Information and Privacy Commissioner, Office of the Australian Information Commissioner, Australia
Angelene Falk was appointed Australian Information Commissioner and Privacy Commissioner in August 2018. She leads the Office of the Australian Information Commissioner (OAIC) in fulfilling the office's functions across privacy, freedom of information (FOI), and government information management.
Angelene has held senior positions in the OAIC since 2012. These include Deputy Commissioner since 2016 and acting Australian Information Commissioner and acting Privacy Commissioner from March 2018.
Over the past decade, she has worked extensively with Australian Government agencies, across the private sector and internationally, at the forefront of addressing regulatory challenges and opportunities presented by rapidly evolving technology and potential uses of data.
Angelene holds a Bachelor of Laws with Honours and a Bachelor of Arts from Monash University and a Diploma in Intellectual Property Law from Melbourne University.
Angelene was elected to the Executive Committee at the 40th annual conference in October 2018, she is Chair of the GPA Strategic Direction Sub-Committee and is co-chair of its Digital Citizen and Consumer Working Group.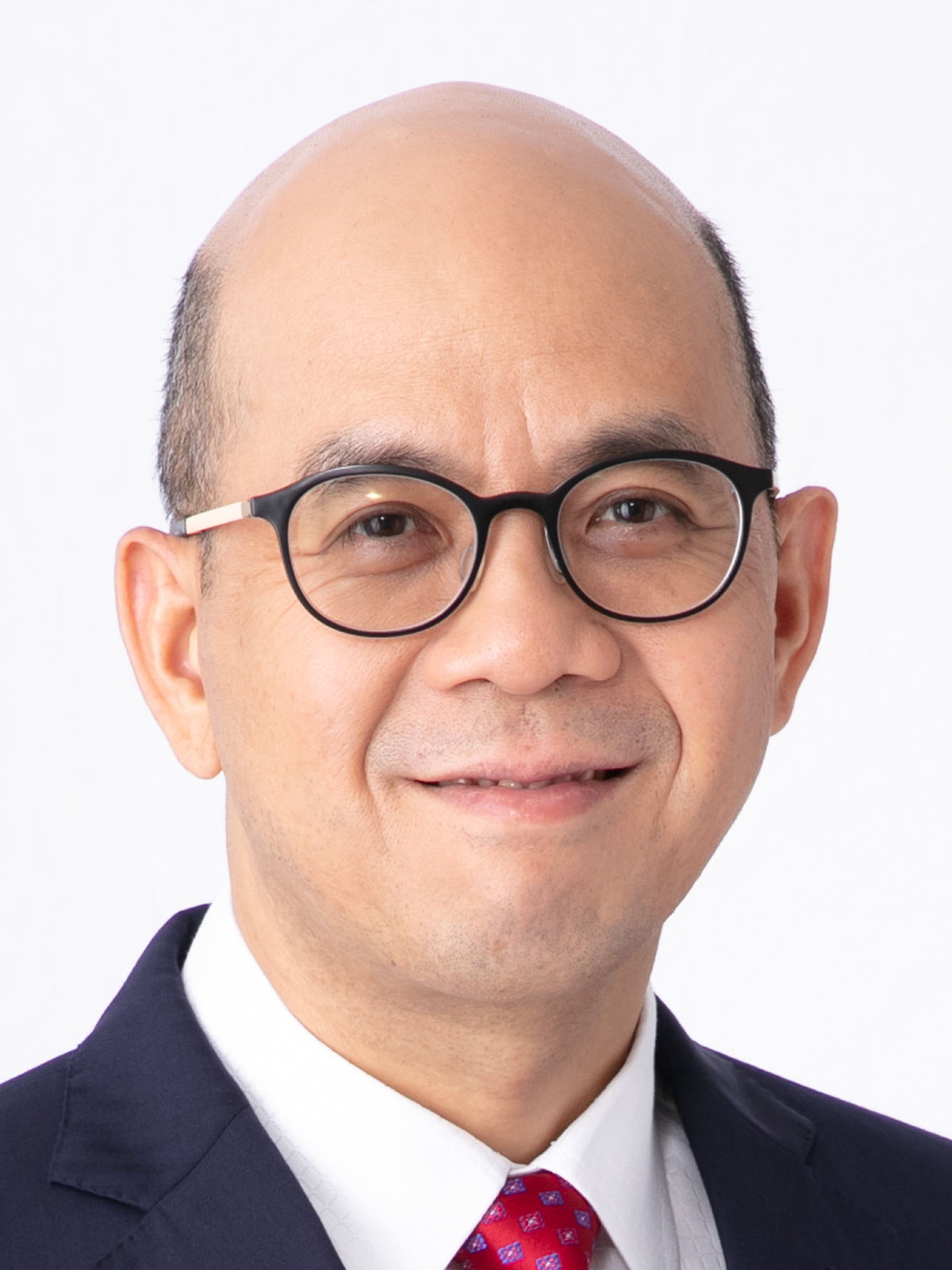 Tony Chik-ting LAM, Deputy Privacy Commissioner, Office of the Privacy Commissioner for Personal Data, Hong Kong
Tony Lam is currently the Deputy Privacy Commissioner for Personal Data, Hong Kong SAR, and has a strong public sector background. He served in the civil service for about two decades straddling 1997, after which he joined a public organization on technology development as a C-level executive. Prior to becoming the Deputy Privacy Commissioner, Mr Lam was a Senior Advisor to a private sector firm specialising in public policy consultancy.
Over the years, Mr Lam has been involved in public policy formulation and implementation in a very wide range of areas. His portfolio covered mostly trade, industry, innovation, and technology. He served as the cabinet secretary for two Chief Executives of the HKSAR Government and he also played a part in implementing Hong Kong-Mainland cross-boundary mega-size transport projects. His international exposure included being stationed in Washington, D.C. US as a government representative on economic and trade affairs straddling 1997, and post-graduate training in public administration at Oxford University.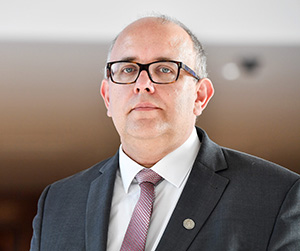 Wojciech Wiewiórowski, European Data Protection Supervisor
Wojciech Wiewiórowski was appointed by a joint decision of the European Parliament and the Council on 5 December 2019, for a term of five years.
Before his appointment, he served as Assistant European Data Protection Supervisor from 2014 to 2019, and as Inspector General for the Protection of Personal Data at the Polish Data Protection Authority, a position which he had held since 2010. He was also Vice Chair of the Working Party Article 29 Group.
In 1995, he graduated from the Faculty of Law and Administration of the University of Gdańsk, and in 2000, he was awarded the academic degree of Doctor in constitutional law.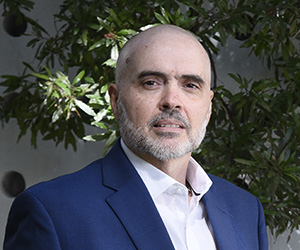 Eduardo Bertoni, Director of the National Access to Public Information Agency, Argentina
Eduardo Bertoni (PhD, Buenos Aires University) is the Director of the National Access to Public Information Agency and the former Director of the National Data Protection Authority in Argentina.
He was the founder and the first director of the Center for Studies on Freedom of Expression and Access to Information (CELE) at Palermo University School of Law, Argentina. He was the Executive Director of the Due Process of Law Foundation (DPLF) until May 2006. Previously, he was the Special Rapporteur for Freedom of Expression of the Inter-American Commission of Human Rights at the Organization of American States (2002-2005).
Teaching Fellow at the Human Rights Institute at Columbia University School of Law (2001). Reagan-Fascell Democracy Fellow (2012-13) at the National Endowment for Democracy (NED). Former member of the advisory boards of the Human Rights Initiative (Open Society Foundations), the Media Legal Defence Initiative, the Freedom of Information Advocates Network (FOIAnet), among others. Bertoni has also worked as an advisor to the Department of Justice and Human Rights in Argentina.
He is an Argentinean lawyer and holds a Masters in International Policy and Practice from the Elliot School of International Affairs, George Washington University. Bertoni currently teaches at Buenos Aires University School of Law and New York University School of Law (Global Clinical Professor).
He published several opinion pieces on democracy and human rights in leading newspapers in the Americas and has written several publications on judicial reforms, international criminal law, and human rights & Internet.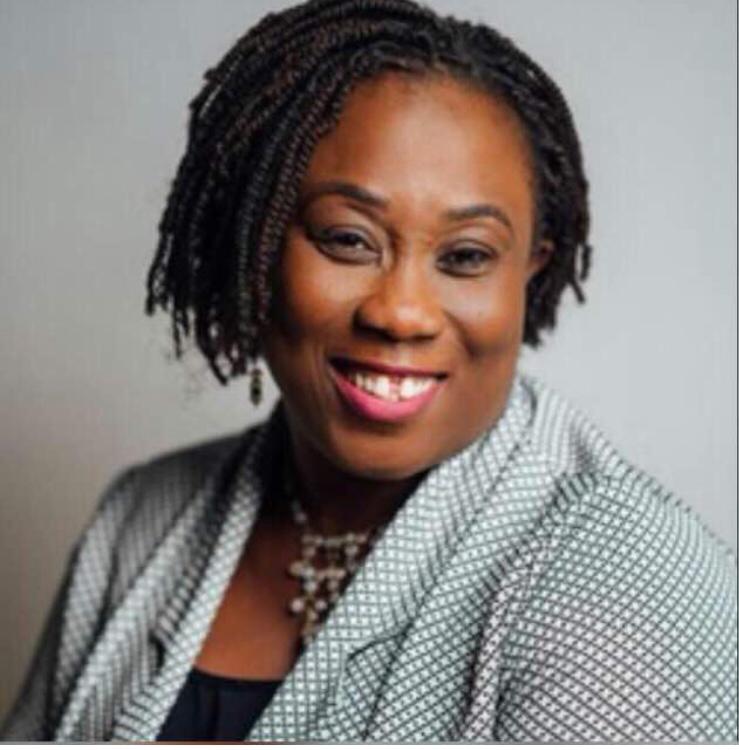 Patricia Adusei-Poku, Executive Director of the Ghana Data Protection Commission
Patricia Adusei-Poku is a seasoned privacy practitioner, program manager, information governance and risk expert in the public, private and non-profit sectors globally.
Some of her recent appointments include the Head of Data Protection at the London 2012 Olympic Games and Global Director for Data Protection & Privacy at World Vision International.
Currently the Co-Chair (with UK ICO Commissioner, Elizabeth Denham) on the Common Thread Network (CTN) of Commonwealth Data Protection Commissioner and the Vice President of the African Network of Data Protection Authorities.
Patricia holds a Master of Business Administration (MBA – Project Management & Consultancy), MSC-International Public Policy, BSc (Hons) Computing Science, A Certified Information Privacy Manager (CIPM) issued by the globally recognized International Association of Privacy Professionals (IAPP), Certified Practitioner in European Union General Data Protection Regulation (EU GDPR).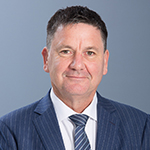 John Edwards, Privacy Commissioner, Office of the Privacy Commissioner, New Zealand
John Edwards was first appointed to the position of Privacy Commissioner of New Zealand in February 2014, and was re-appointed for a further five-year term in February 2019. Prior to this he practiced law for over 20 years.
John has degrees in law (LLB) and public policy (MPP) from Victoria University of Wellington, NZ and has advised and represented a wide range of clients from the public and private sector. He provides independent comment on significant personal information policies and issues.
John chaired the New Zealand Law Society Privacy and Human Rights Committee and was Contributing Editor of Brookers Human Rights Law and Practice and has published widely on human rights and privacy matters.
In addition to a practice specialty in the field of information and privacy law, he held warrants as a district inspector for mental health, and as district inspector for intellectual disability services and has provided legal services to the Kingdom of Tonga.
In October 2014, John was elected Chair of the Executive Committee of the International Conference of Data Protection and Privacy Commissioners and completed his three-year term in October 2017.