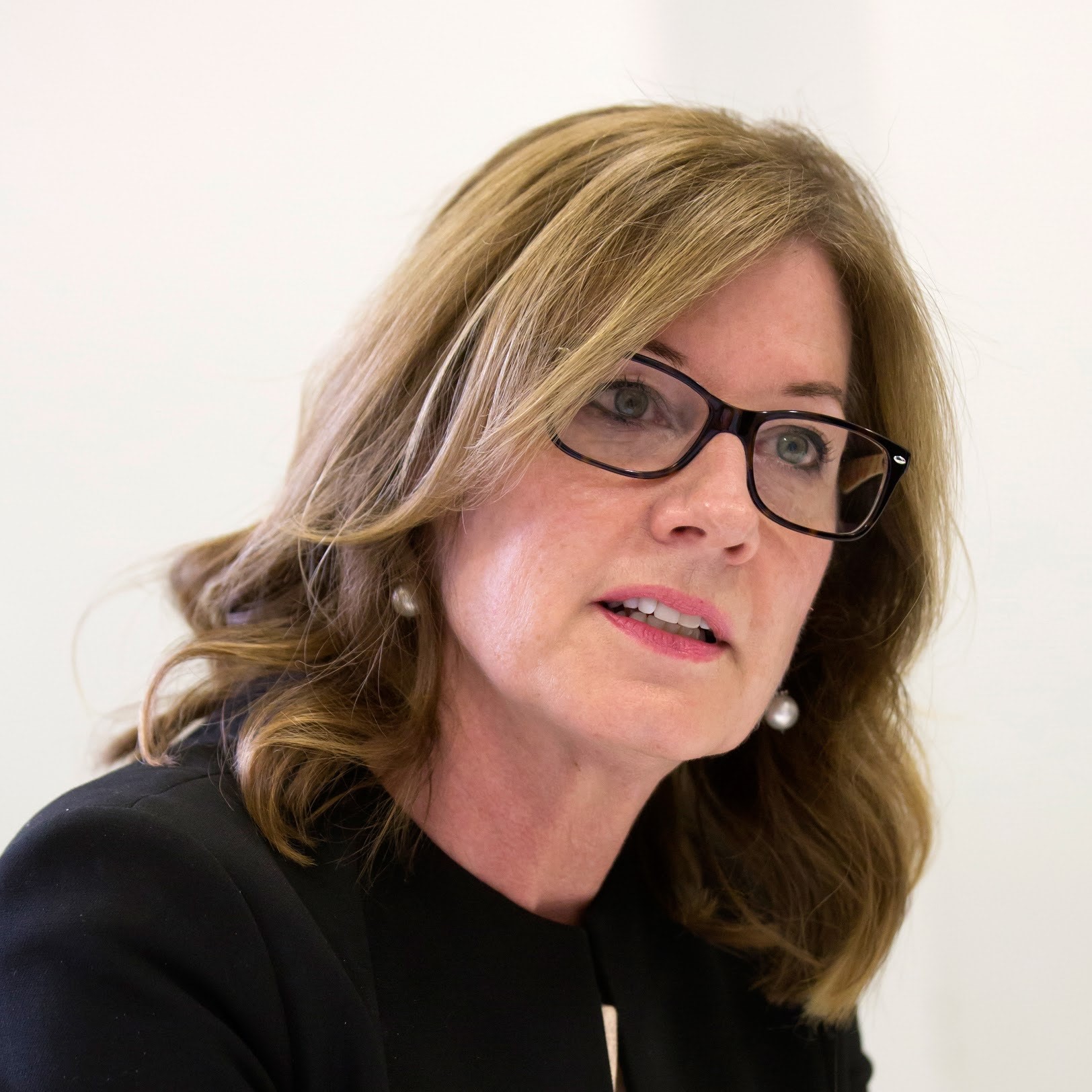 Hello. I'm Elizabeth Denham, the UK Information Commissioner, and chair of the Global Privacy Assembly.
On behalf of the GPA, I would like to welcome you all to this year's open session.
We are able to benefit from this conference thanks to the fantastic work of our Mexican hosts. On behalf of the GPA, I would like to formally thank President Commissioner Blanca Lilia Ibarra Cadena for hosting us.
Blanca – I am very grateful for your warm welcome. On a personal note, I am so disappointed that circumstances prevent us enjoying your country's hospitality in person today. But I know too that hosting a successful digital event is a real achievement.
And I extend a particular thanks to Commissioners Francisco Javier Acuña Llamas and Josefina Roman Vergara and their hard working staff, for making this event a reality.
As many of you will know, we were unable to hold an open session conference last year, and so this is my first opportunity to speak as GPA chair to many of you for some time.
It would be nice to begin today by talking about our achievements.
It is three years since I became chair of the Global Privacy Assembly, and this conference will be my last as chair. I would love to reflect back on how we have modernised our Assembly, given it a year-round voice, and engaged with you, the broader privacy community, more than ever before.
But as a community, reflecting on our successes is a luxury we do not have time for.
It is two years since we last held the open session in Tirana. I would love to reflect back on our successes since then. How our community responded to the COVID-19 pandemic, working together more than at any time in our history.
We must reflect on the pandemic to inform our future, and make sure we are well equipped for what comes next. But again, we not have time to rest on our laurels.
We must instead turn our attention forwards. The digital world has always turned quickly, but the pandemic has accelerated the uptake of services, the pace of innovation and the desire of organisations to look for data-driven solutions to their problems.
As a community, we have to keep pace if we're to protect people's privacy rights.
When someone sees the opportunity to use AI to improve healthcare, it is our job to ask whether people's information is being treated fairly.
When someone sees the opportunity to use an app to improve COVID contact tracing, it is our job to ask whether people's information is being used transparently.
And when someone sees the opportunity to use facial recognition technology to improve security, it is our job to ask whether people's information is being used proportionately.
That is why the theme of this conference is a human centric approach.
We have a fantastic and varied agenda, covering a diverse range of topics: mass data processing, vaccine passports, AI,  surveillance, data ethics… so many sessions to look forward to.
But no matter what topic we discuss, we must stay focused on responding to the pace of change, with people at the centre of our thoughts.
And so I want us to keep in mind two key questions in every discussion during our conference.
We must ask:
'do we understood how people feel?'
And we must ask
'how does privacy stay relevant?'
The digital world turns quickly, and our community only has a seat at the table for as long as we earn it.
Firstly, we do that by representing people's views. What does data use look and feel like to the people whose data is being used? That is crucial, if we're are to help maintain people's trust in data-driven innovation.
And we then need to turn that insight into practical value. Our input has to mean something, beyond legal boxticking. We successfully showed our relevance during COVID. We must continue to show our relevance moving forward.
I'll bring my comments to a close there. We have a busy two days ahead of us at this open session. Let's make the most of that time.
And let's keep in mind those two questions.
'Do we understood how people feel?'
And
'How does privacy stay relevant?'